The Ideal Swimwear For Any Men's Body Type
You might have been planning for a successful pool day or beach escape on a spectacular spot, with favorite cocktails or joyful activities. However, you should bear in mind choosing suitable swimwear to fully enjoy your holiday. Choosing swimwear that complements your body type can retain your body confidence on the beach no matter what shape or size you are.
Body type: Athletic
If your body is beach-ready, it's time to show off your body as owning this type of body means you can suit most swimwear as well as most patterns. Swimming trunks with shorter lengths will be ideal to reveal your body as a reward for what you have sweat hard for. Swimwear with basic-embrace wild colors of funky patterns will be another option to capture all attention when you are wandering on the beach.
Body type: Husky
Bigger guys find it hard to pick suitable swimwear; however, everything will be easy if you opt for simple things. Opting for swimsuits with subtle or vertical patterns and a light color will avoid highlighting your size or silhouette. Swimming shorts that are cut above the knee can help to create a visual balance between your legs and stomach.
Body type: Slim
Being skinny is not a bad thing if you know how to choose modest swimwear. If you do not want to look like you're swimming in a pair of oversized trunks, shorter shorts will be your instant love. You can opt for bold patterns or horizontal stripes, busy print to create an illusion of bulk. The swimming shorts should hit above your knee and not be too short to make you look like you forget to put pants on.
Body type: Tall
If you are 6'1 or over, you should pick shorts that land right above your knee. The secret is those types of shorts will make your body look in proportion. Good-patterned shorts will be another option to keep your body look not so tall and draw attention away from your height. Those tips are just for reference to help you feel more confident and choose the right swimwear to compliment your body. However, you can feel free to choose things that you would like to wear as long as you feel comfortable.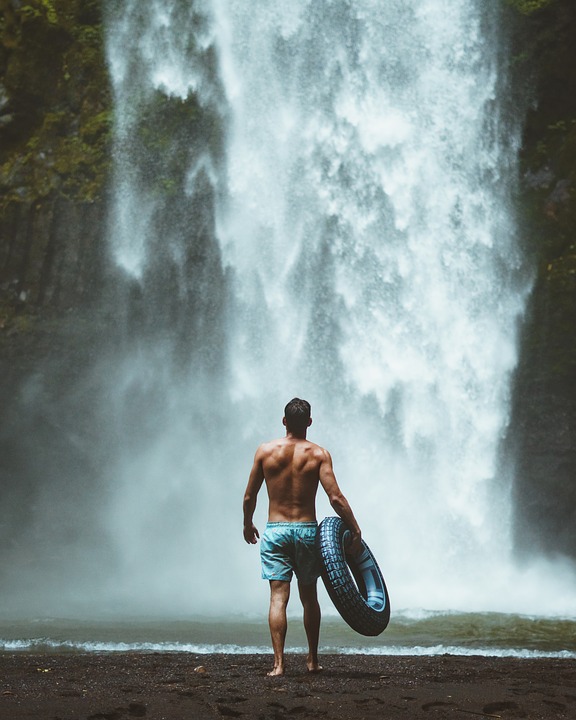 ---